LEARN THE ART OF FINDING MORE GOLD
RawGold provides a unique resource in the art of finding gold. Discover the connection between geology and gold. Learning how a geologist thinks. It's an understanding of the influence of geology that will place you at the cutting edge in the new era of gold discovery.
" Education is key, put yourselves ahead of the pack and learn the Secrets of a Geologist and how to properly get the most out of your metal detector and time in the field "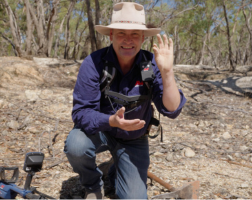 GEOLOGY TRAINING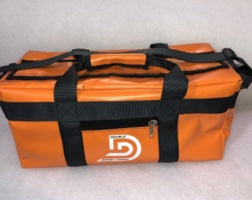 SHOP PROSPECTING GEAR
Trade Secrets
Of A
Geologist
The easy gold is gone, now is the time to put yourself ahead of the pack and think like a Geologist!
Gold is getting harder to find
Ground has been well picked over and as prospectors we have to work smarter to obtain results. The art of finding gold is not to follow what others have done, but what they haven't. Reading the ground and the environment is a science, the better you do this, the better your chances of finding that elusive metal. Geology is a science that provides you with a number of tools that enables you to read between the lines. Most people don't possess these tools and they're the skills that increase your chances of finding gold.
"The smarter you can be, the better your success"
Have you always wanted to know more about the science of Geology. Understand how to read the ground, what you should look for in worked goldfields and skills to push you out further, to search 'new ground' and maybe discover that untouched patch of gold. Learn the secrets to successful gold prospecting with Andrew Bales on his RawGold Geology Workshop Training.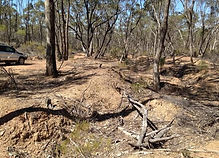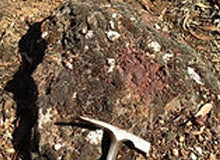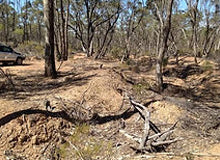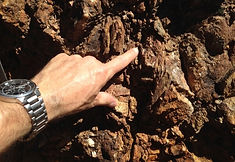 Andrew is not only a gold prospector, but a Geologist, having prospected for gold for over 30 years. He is also a well known and respected author of several publications and has prospected in every state of Australia.
" Do You Want Ounces Or Grams? - BOOK NOW! - "
THE ART OF FINDING GOLD
Give yourself the best chance and let Andrew or Mick show you the art of finding gold. Join RawGold's Geology Workshop Training or Metal Detecting Training. Express your interest now!